Lynnfield Art Guild's Featured Artist is Patricia O'Connor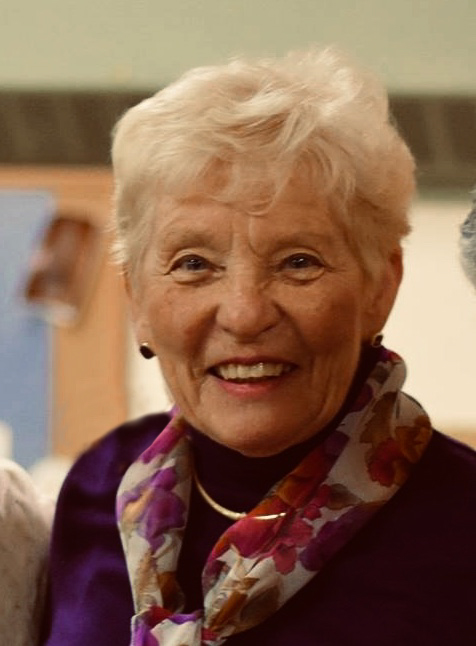 The Lynnfield Art Guild (LAG) is proud to announce that local watercolor artist and member Patricia (Pat) O'Connor is the featured artist beginning on September 22. You can see thirty of her paintings under members' art.
Art has always been a part of Patricia O'Connor's life. A resident of the North Shore for many years, where she and her husband George (of blessed memory) raised their two children, Pat considers herself largely self-taught. She has taken art courses at the Boston Center for Adult Education, Lynn Evening School, and North Shore Community College and studied with Jack Jones. In her professional life as a Nurse Practitioner, Pat worked in the Clinical Research Center at the Brigham, a family practice in Lynn and as a rehabilitation specialist.
She has been painting for over 40 years in all mediums, starting in oil and acrylics and now specializing in watercolor.  She enjoys trying to create the subtleties of color, shadow, light and contrast using watercolor and painting on location in Vermont and various places on the North Shore. Her paintings have been in shows in Lynn, Lynnfield, Chelmsford, Ipswich and Topsfield and have received numerous awards.  Pat is a parishioner of Our Lady of the Assumption Church since 1968 and has been an active member of the Lynnfield Art Guild for many years. For information on any works or commissions, email Pat O'Connor at ptoco@msm.com.  One of the secrets to Pat's accomplished artistic life is that she always found time to paint! Pat added: "My painting and the friends I have with the Lynnfield Art Guild have sustained me through many difficult times and have brought much joy into my life." 
2021 Fall Show & Sale Registration Open October 1-22, 2021
Visit our Registration Information Page
"Creativity on Parade" at the Beebe Estate Gallery
Please join us on October Saturdays to view the creative work of our members at "Creativity on Parade"! More than 20 of our members will be exhibiting at Beebe Estate Gallery, 235 West Foster St., Melrose, MA on October 2, 9, 16, 23 and 30 from 11AM to 3PM; reception Friday, October 1, 6PM to 8PM. See Beebe Estate for more information about the Beebe. Hope to see you there!
Membership Drive – 2021-2022
Please visit the 2021-2022 LAG Membership Page to join or renew!
Pop Art Acrylic Demonstration by Eddie Bruckner
Our Second Demo of the new LAG Year will be on October 21, 2021 6:30 PM to 8:45 PM via ZOOM where Eddie Bruckner will demonstrate his Pop Art Acrylic Pastels techniques. See October Newsletter for Bio and Examples of Eddie's works.
Video of Dan Abenaim's Presentation on Science of Painting and Bill Deveney Presentation on Perspective Drawing
Our Zoom Demo from May 2020, Science of Painting by Dan Abenaim and Perspective Drawing by Bill Deveney , is now available for viewing again thanks to our Zoom lead, Shaila Desai. Click Here to go to the video.
In Memoriam – Andree Stewart
Please see In Memoriam page with Andree's journey and some of Andree's art works