Acrylic, Watercolor & Fiber Artist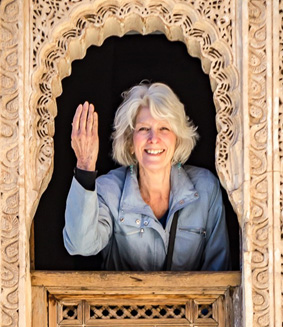 Beverly is an award-winning painter/quilter who started as a kid in NYC by entering contests from the back of matchbooks entitled "Draw Me." An art school career was never to be but did lead to a life of artistic endeavors of every conceivable art and craft that came her way. Relocating to Massachusetts 50 years ago, Beverly was an active member of the Reading Society of Craftsmen and today she is active in Reading, Rockport and Lynnfield, MA Art Guilds and the Essex County Needlework Guild.
Beverly has won numerous ribbons for her acrylic, watercolor and fabric paintings and quilts, prizes for "People's Choice" and "Best in Show" Awards and is the first recipient of the Mary Saia Memorial Award in Reading. Beverly admits to painting feathers, fur and fins more than any other subject and has no viable reason for this except for starting her formal training with "wildlife artist" Steve Greco.
When not painting, quilting, or interacting with her five grandchildren, Beverly is a docent at the Peabody Essex Museum in Salem, active member of Top of the Hill Gang and avid world traveler which is reflected in several of her paintings. For information on any works or commissions, email [email protected].
Feathers, Fur, and Fins
Miscellany, etc.